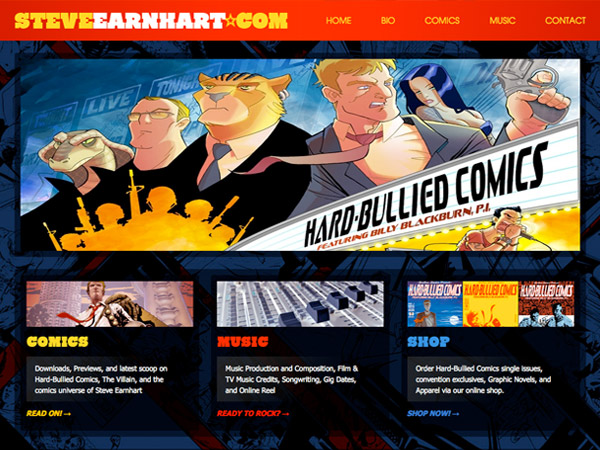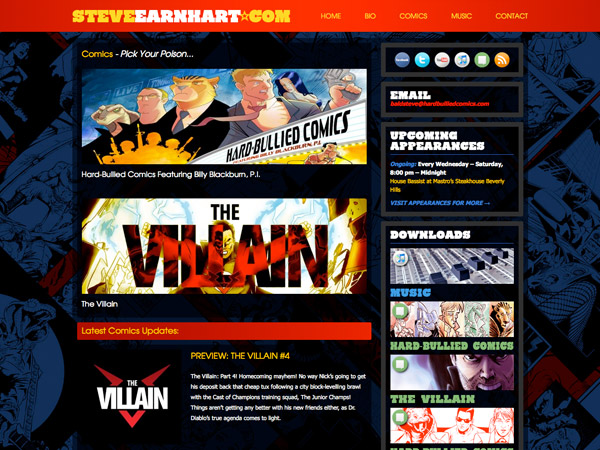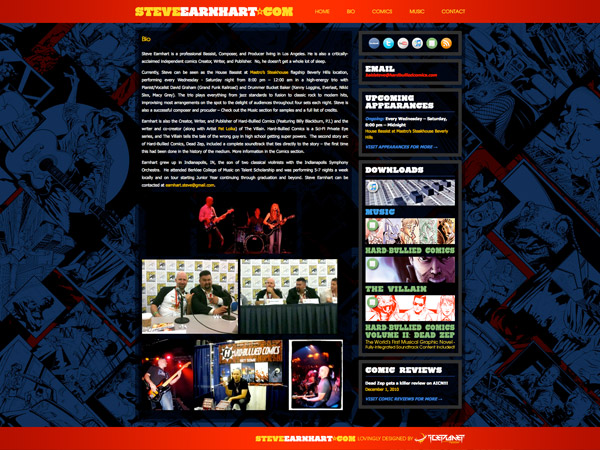 Website / Logotype / Visual design for for Independent Comic Book Writer, Musician, and all-around Character Steve Earnhart (Los Angeles, CA.)
Heavily customized and 100% fully updateable backend designed entirely in WordPress. Music widgets, multiple blogs, easy image updating, gallery creation, automated dates cycling so shows always stay current, and many more great features.
Check out Steve's excellent "Hard-Bullied Comics" via Graphic.ly if you're into detective stories featuring talking sharks, wolfmen, sexy seductresses, and endless mayhem!